Fugitive & the Vagabond Album Art
The final artworks used for Brisbane-based Fugitive & the Vagabond's debut album 'Novella'. The band's unique folk and blues sound conjured up these 1950's film noir inspired images in my mind, and I just went with it. Much like the music they're based on, each artwork tells a story; following a lone and disenchanted sojourner through a sleeping city. Scroll down to view larger images, and for links to cool pages and videos.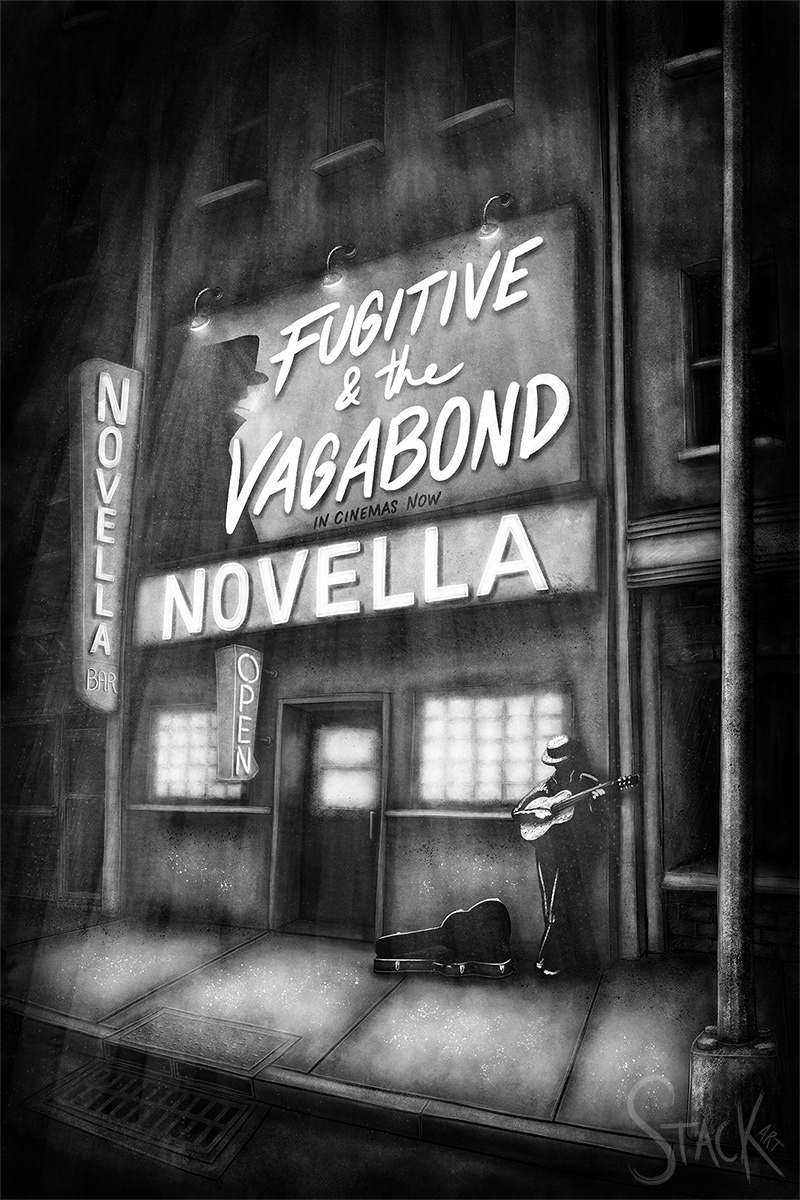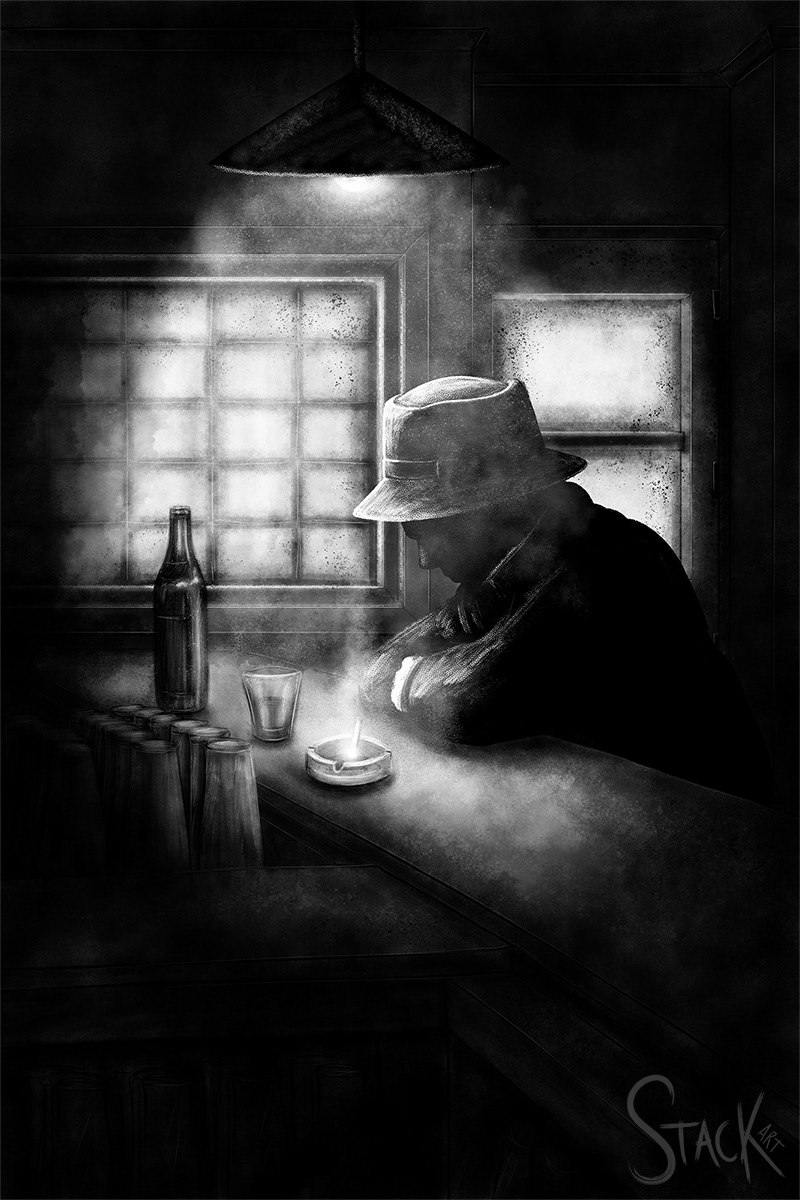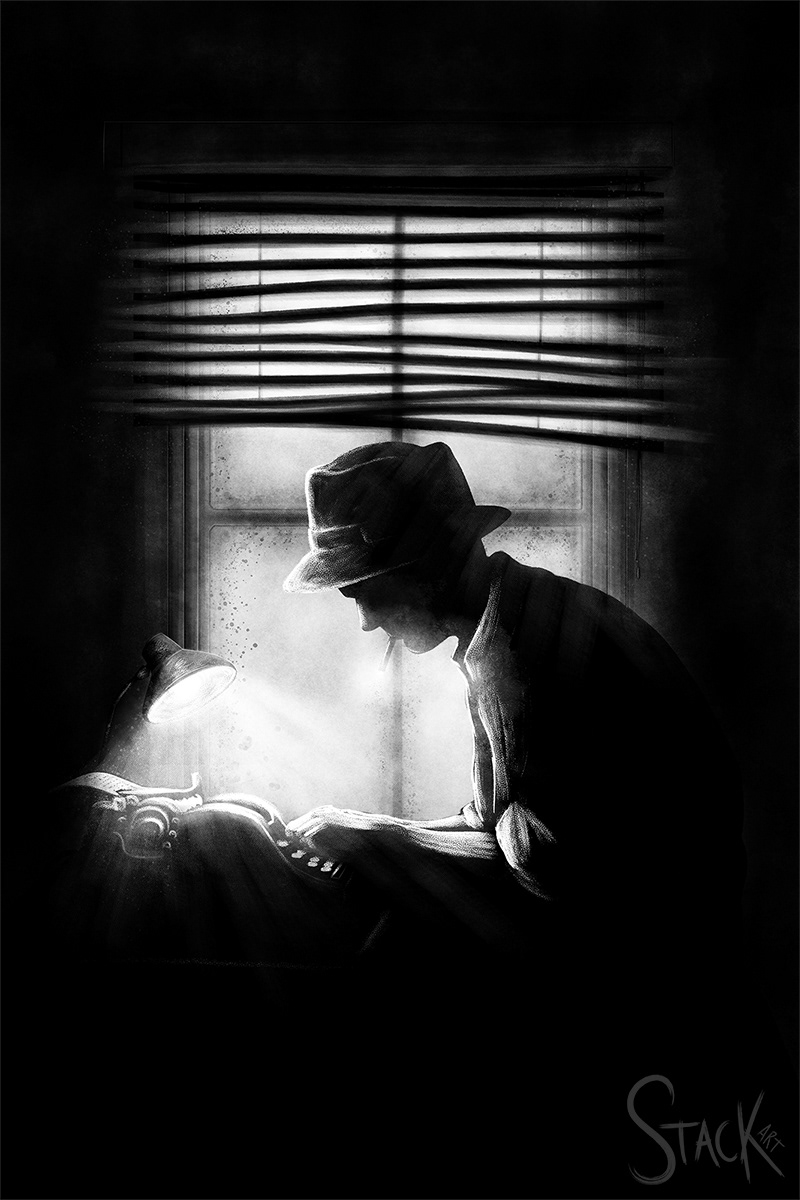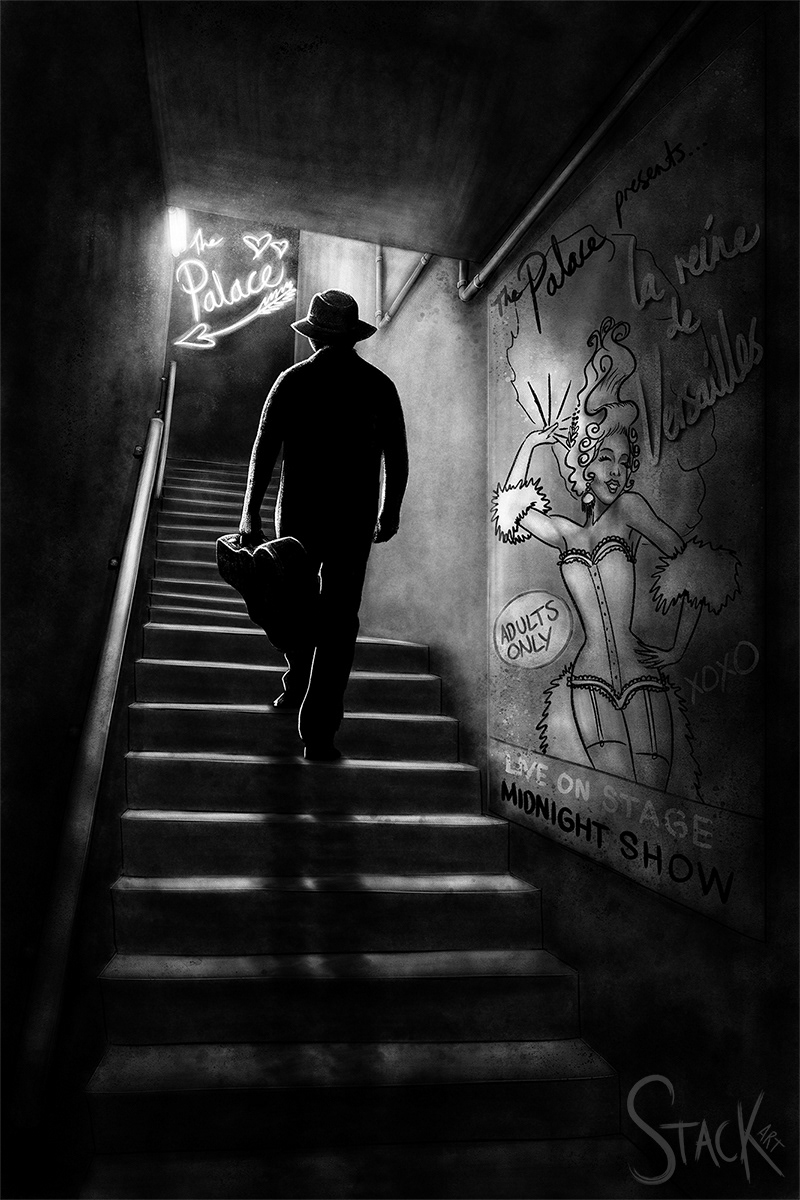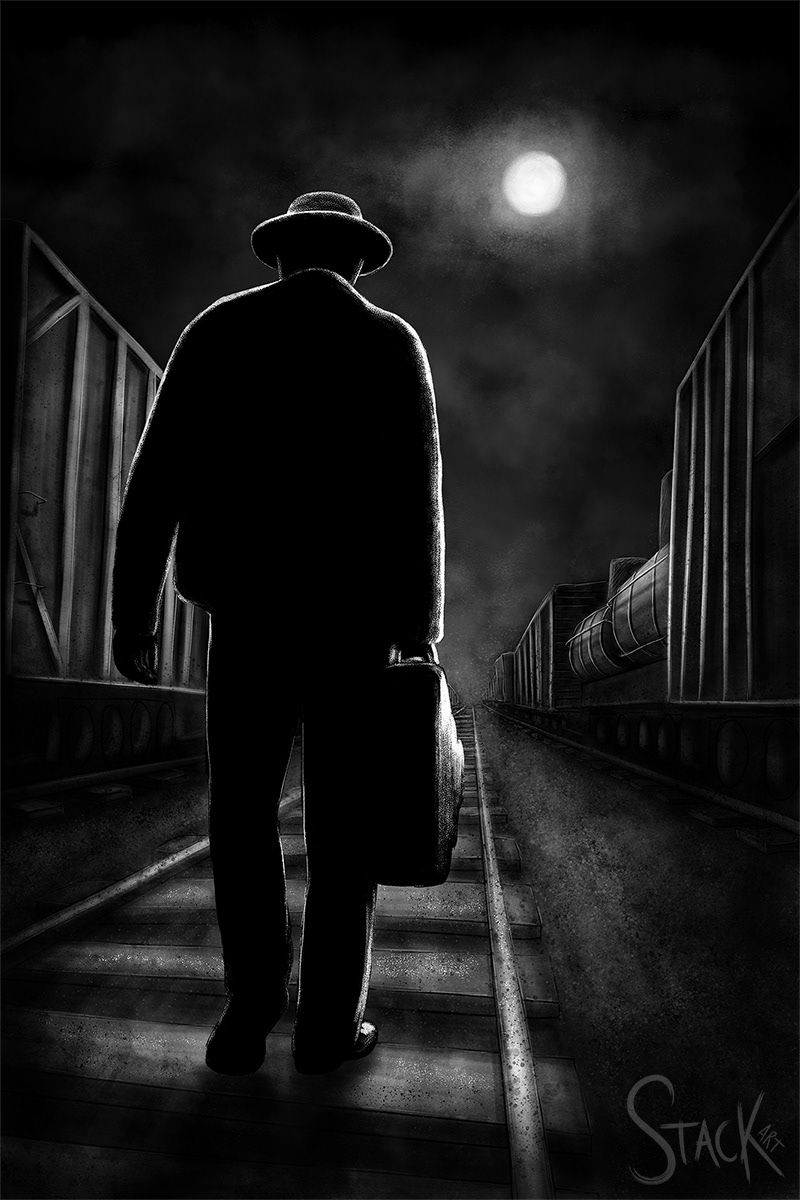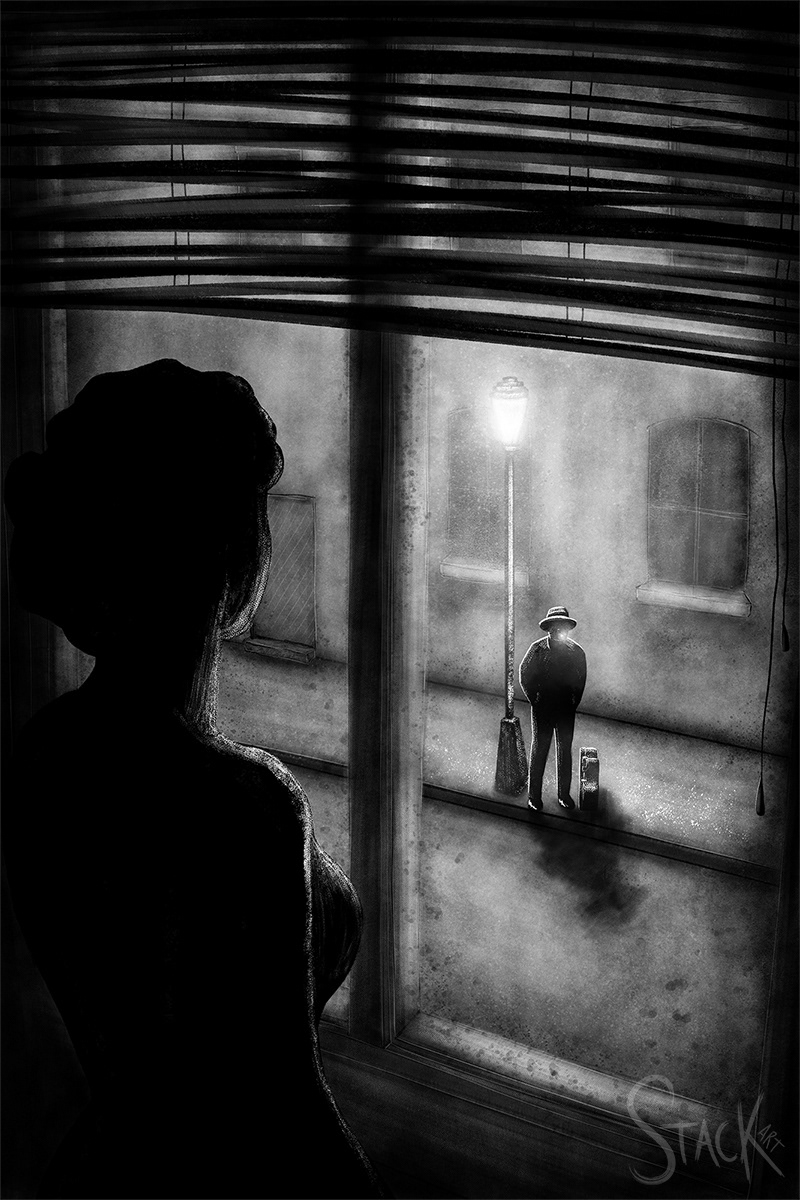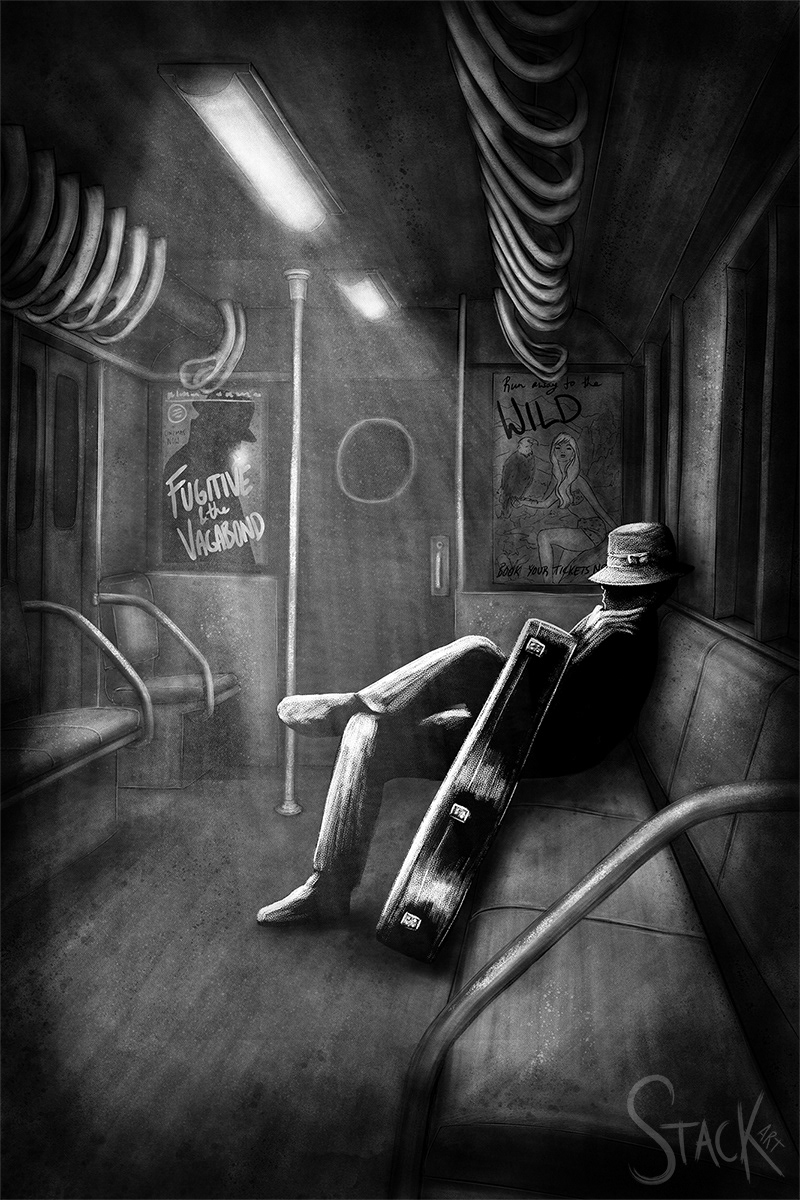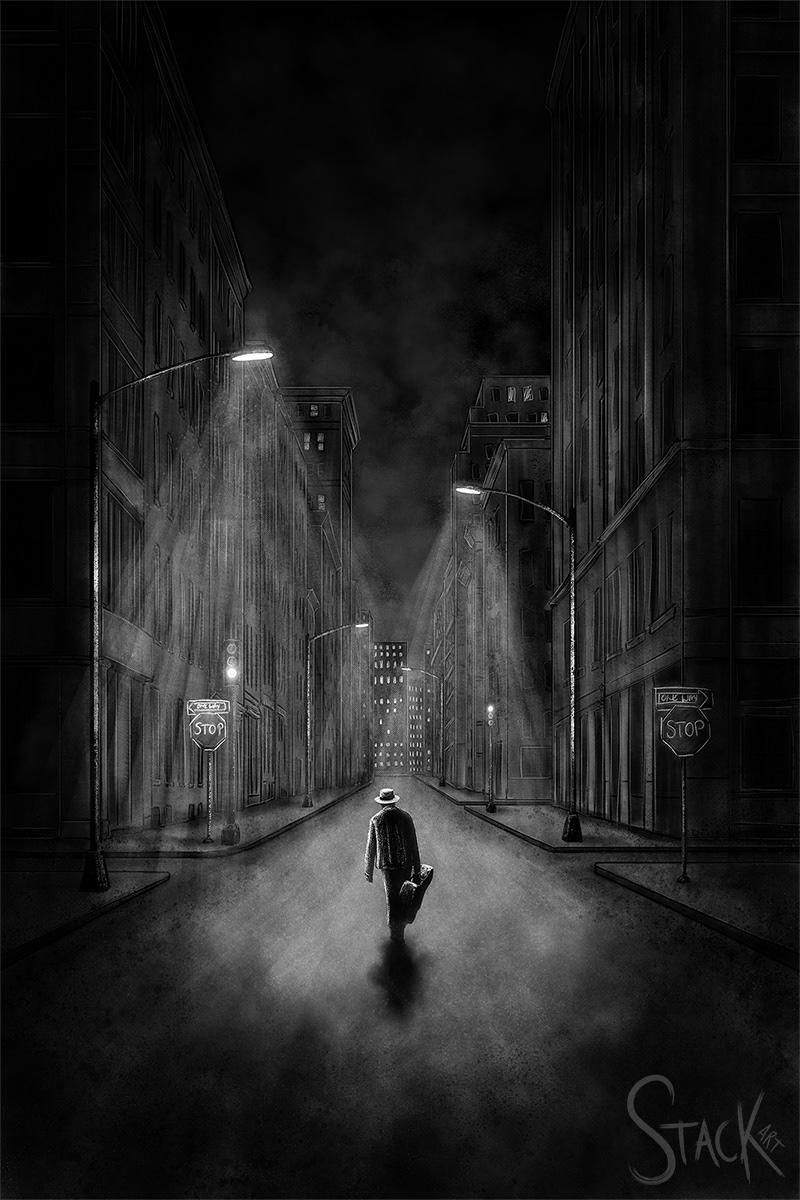 "Album art is so important to me as a musician as it is another part of telling the story the music does. Stacey jumped on board to create album art as well as concept art for each song. She took the ball and RAN with it. She pieced together a 24 page film noir booklet which perfectly captured a gritty, dust bowl Americana tale of a man who'd seen it all. It is the cornerstone in which the albums early success stands. It caught the eye of many. Amazing work Stacey!"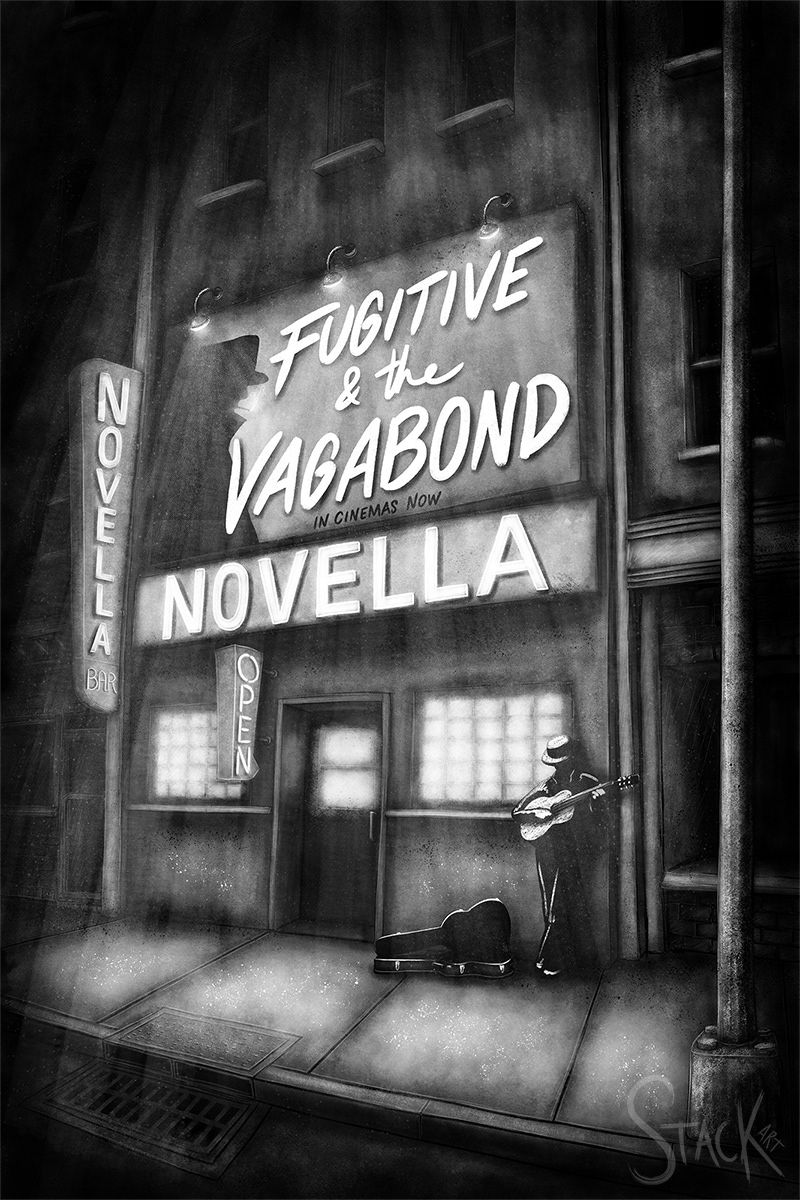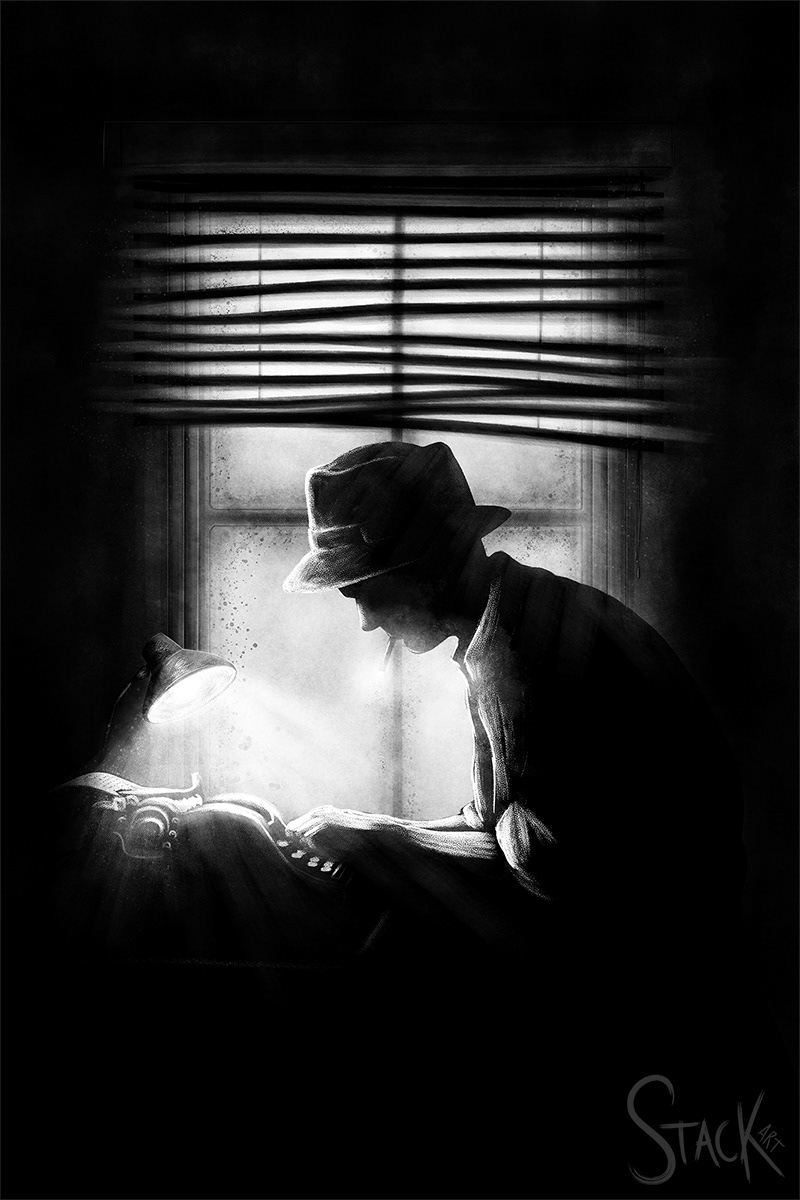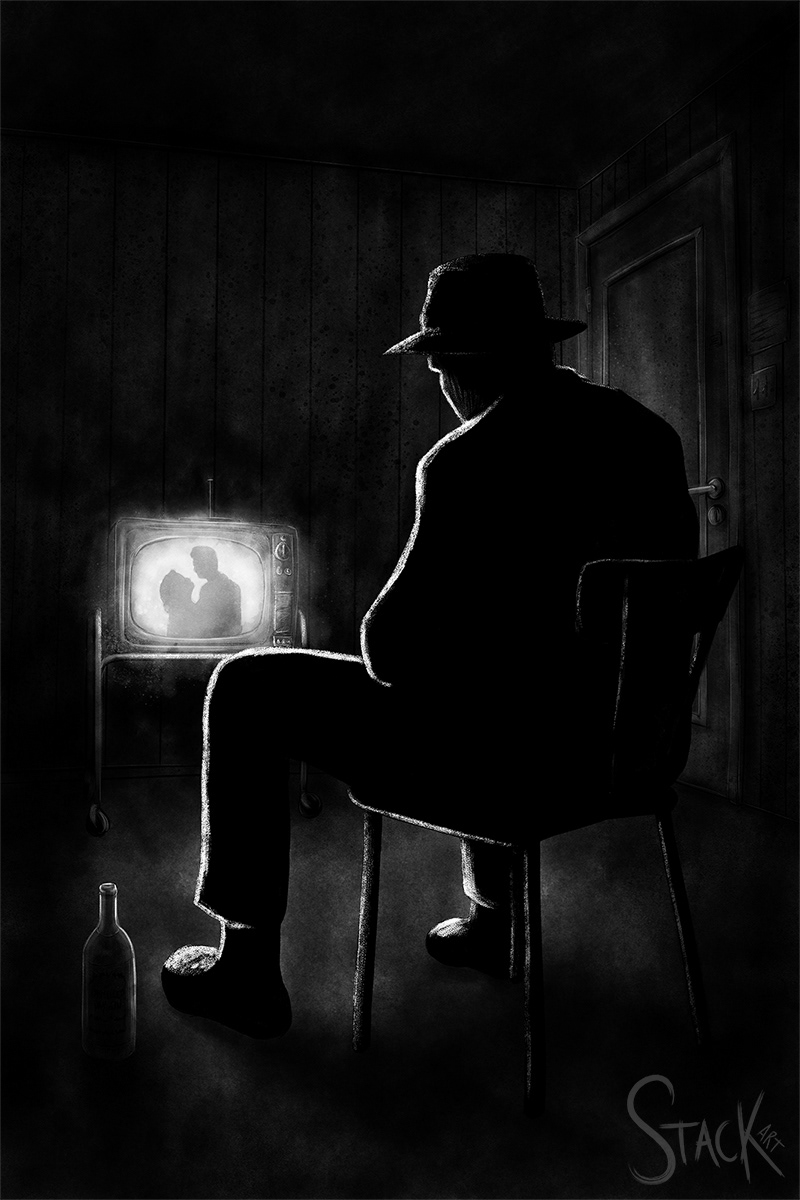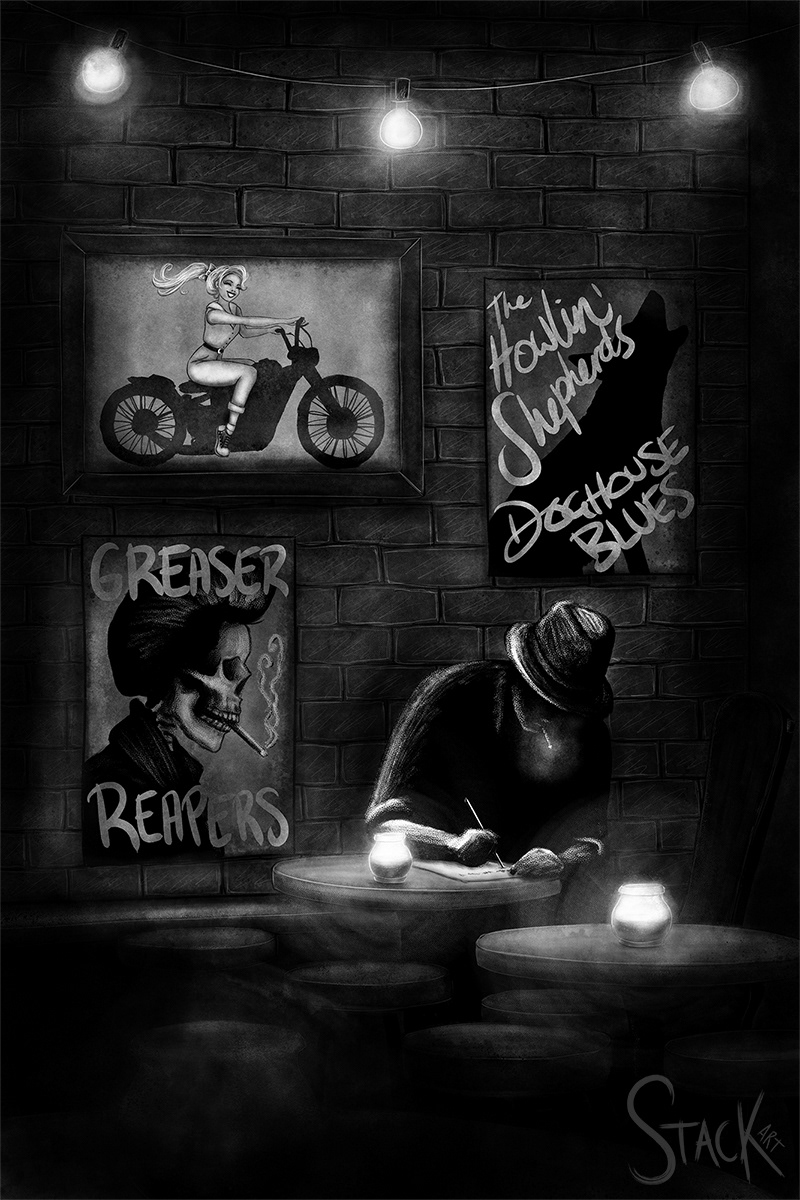 Check out the quirky music video for

My Girlfriend

. Conceived, directed, designed, and animated by me.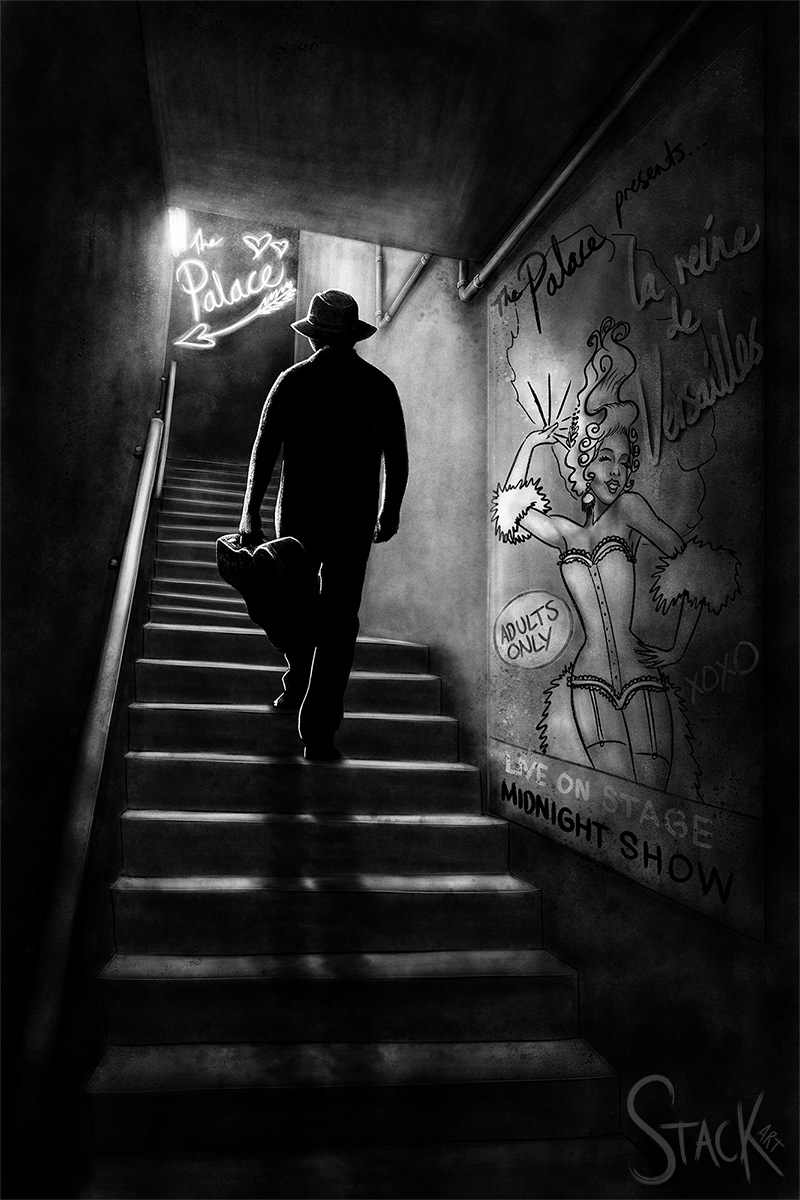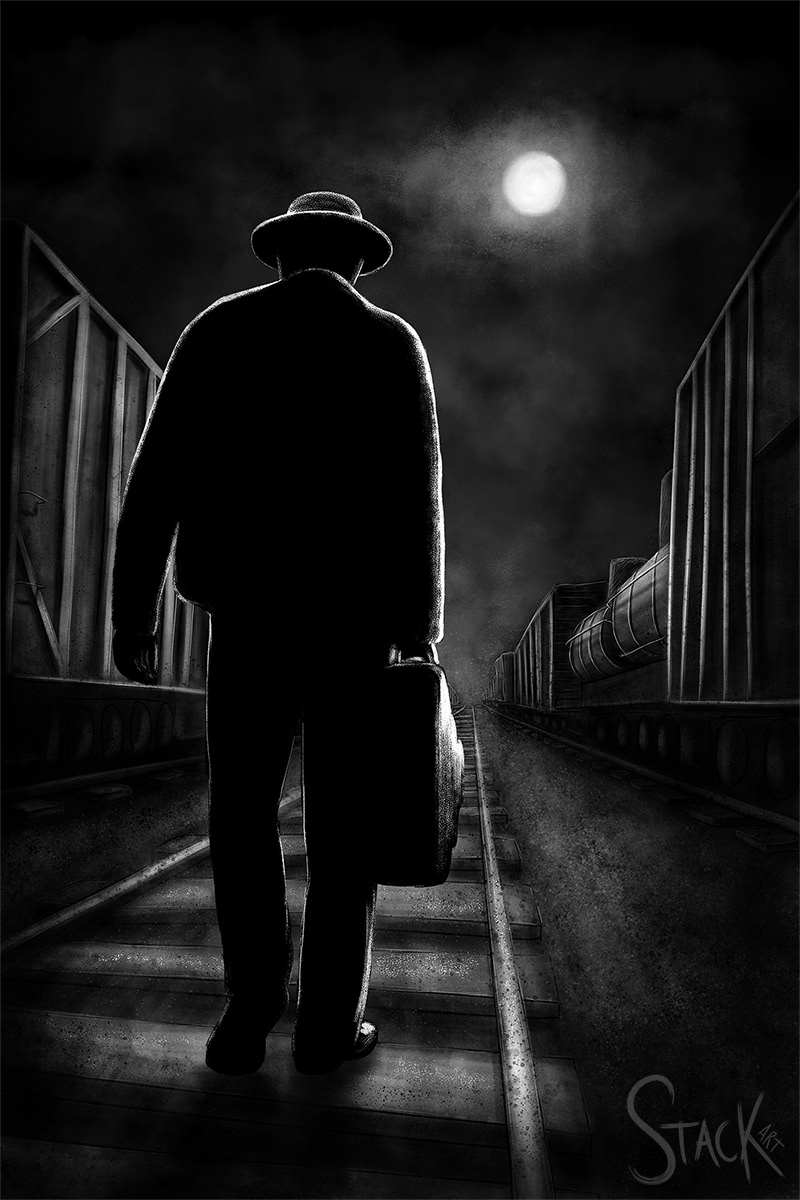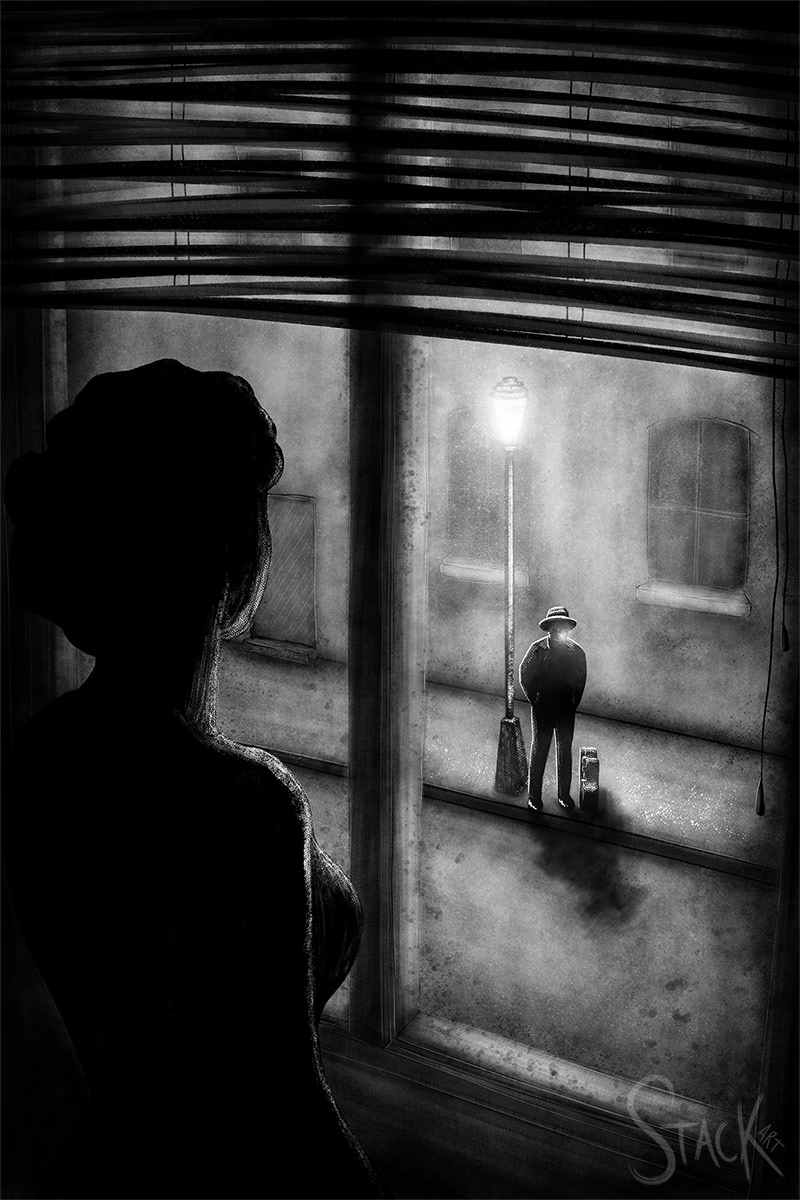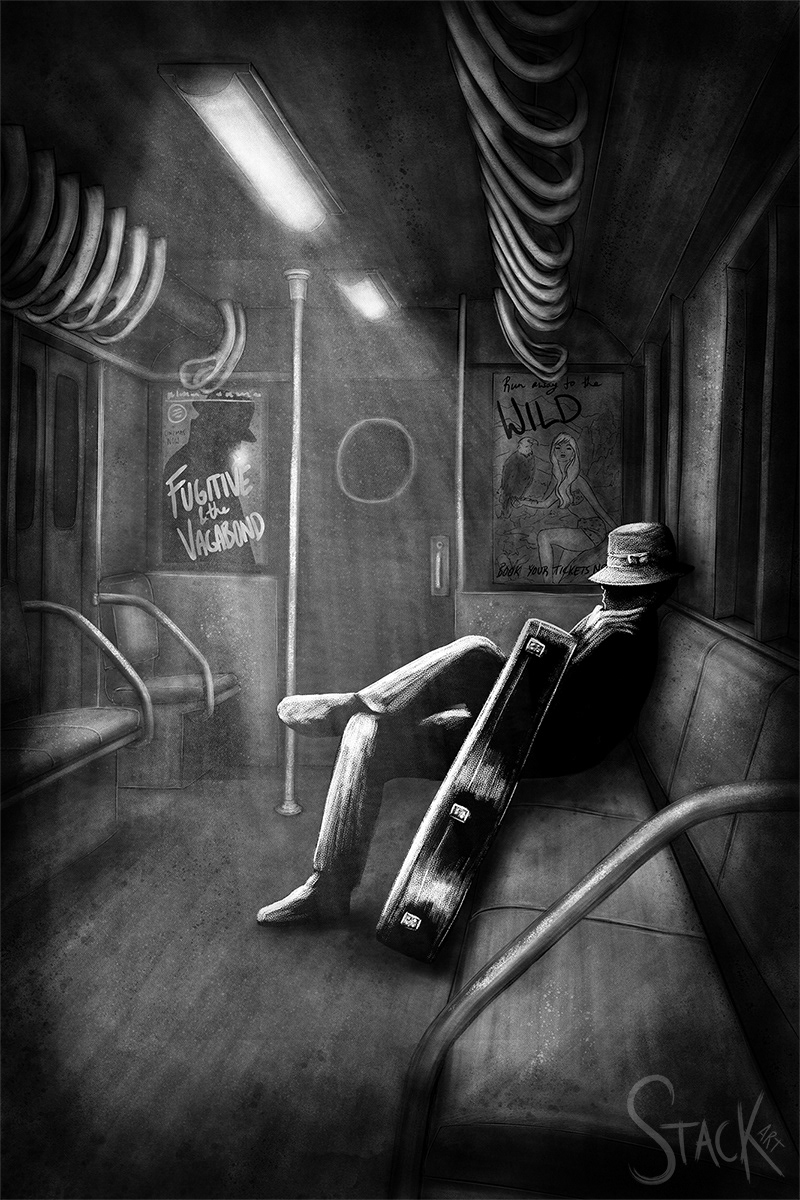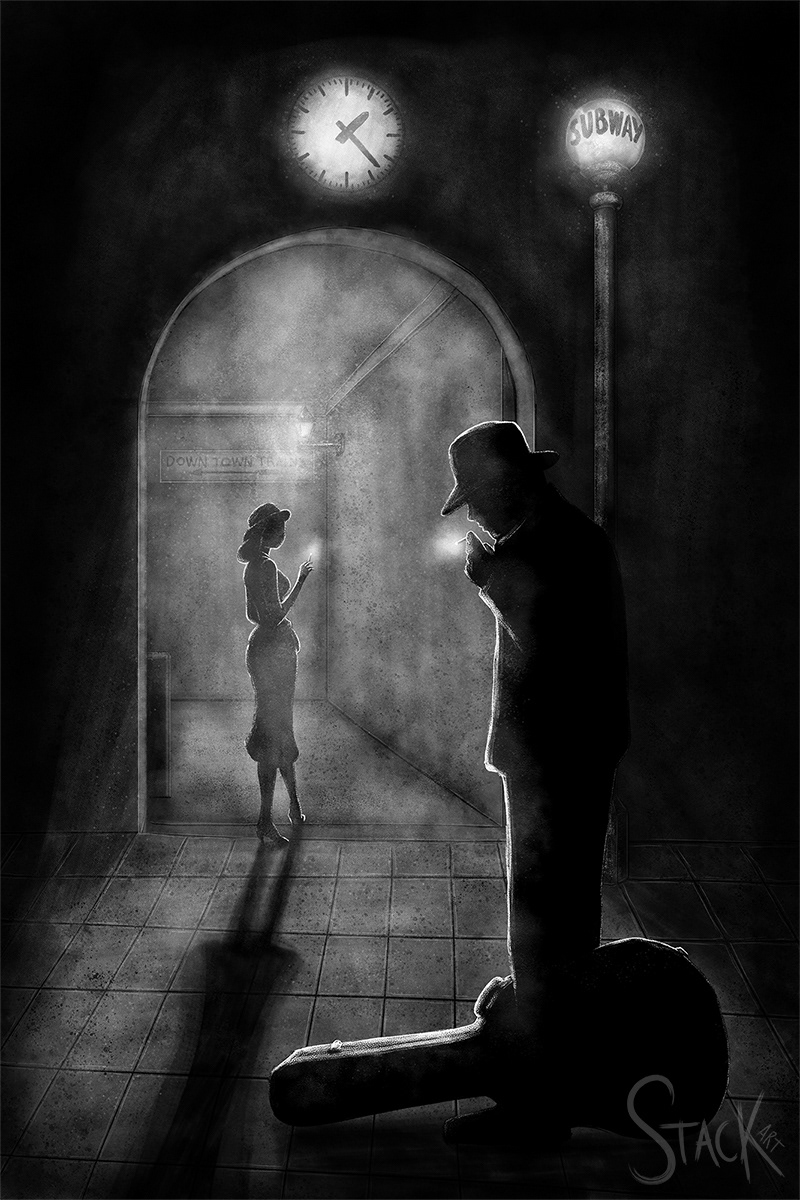 Check out the lyric video for

Time Travelin' Blues

. Created and animated by yours truly. Keep an eye out for a sneaky little rodent.