Stacey Bradley - StackArt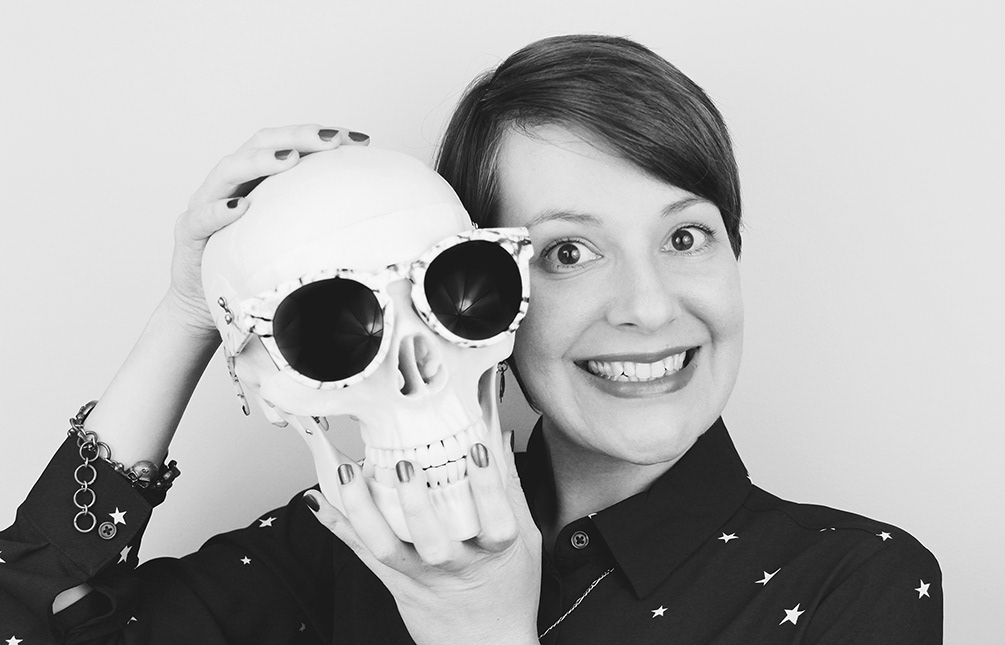 Hello, I'm Stacey.

Australian. Brisbane born and based.

Dreamer. Cat lover. Yogi. POPster. Netflix addict. Wannabe pirate selling fine leather jackets. Skull obsessed. Proud bestie of a skeleton named Rocky…

I'm also an artist.

I specialise in digital illustration; I've tried my hand at many art mediums, but it wasn't until I picked up my stylus pen that I knew it was love. I also dabble occasionally in animation, but don't consider myself an animator. In all honesty I have no idea what I'm doing half the time; I just go for it and hope something cool happens. Now that I think about it, that statement pretty much sums up my whole existence…

At this stage I don't really have a defining style or theme with my art. I don't believe in restricting myself, but I do tend to have a slightly sinister quirkiness or dark sense of humour to my work. Probably comes as no surprise that I'm a fan of cult classics from the likes of Tim Burton, Jim Henson, Peter Jackson, Edgar Wright, Guillermo del Toro, and Jean-Pierre Jeunet. I also love the works of Edgar Allan Poe, Hans Christian Andersen, and Lewis Carroll.

I'm not quite sure what my purpose is in life, but I do know that I like creating things, and that's pretty much it. If you like what I do, and you're looking for an artist, feel free to reach out to me. Maybe we can make something together; creation is my middle name, ya know.

It's not really. My mother wasn't that cruel.

Dream big and never give up.